The Doctor Can See You Now. Like Right Now.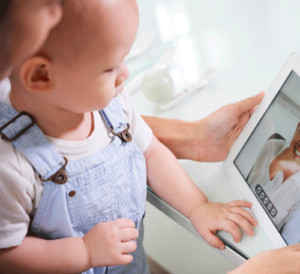 See your doctor from home with Virtual Visits. Doctors at COPA see kids every day through the patient's cellphone, tablet, laptop, or PC with an audio and visual set up.
With technology it's no longer necessary to make a long drive into the doctor's office. Virtual Video Visits may include typical conditions like tummy and ear aches, rashes and skin conditions, or symptoms of cold or flu, as well as other things that make the child uncomfortable.
If your child is experiencing severe anxiety or depression, we want to hear from you. Our Behavioral Health Consultants are set up for video visits. With adolescents, they can have private consultations to dive into the many challenges faced by teens.
NEW PATIENTS AND NEWBORNS: Regardless of which doctor your insurance plan designates, you can always choose COPA. We've offered outstanding pediatric medical care for over 45 years and see children from all over the 5-county Central Oregon region. With Virtual Video Visits, you can now see the best doctors in the region from the comfort of your home.
If you need to transition to Oregon Health Plan, we can help. Our OHP Assisters are on the team and waiting to help you with all the details.
Give us a call for any reason and we'll help you
determine if a Virtual Visit is the right fit.
Voted Best, Most Recommended Pediatricians in Bend and Redmond, Oregon
©2018 Central Oregon Pediatric Associates | COPA is a 5-Star medical home for kids and the region's largest provider of pediatric health care for children, serving newborns through high school.
Open 7 days a week with four locations in Bend and Redmond, extended hours and 24/7 Nurse Advice.