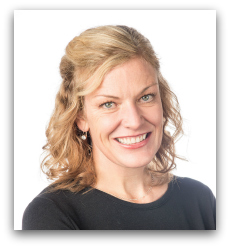 Dr. Megan Karnopp MD, FAAP
Board Certified Pediatrician
Dr. Karnopp is thrilled to practice in her hometown and join the team at Central Oregon Pediatric Associates. She relocated from Phoenix, Arizona where she practiced as a pediatrician at North Scottsdale Pediatric Associates. Prior to this, Dr. Karnopp had been in Northern California working as a partner at the Palo Alto Medical Foundation's Pediatric Urgent Care facility. She also worked as a clinical instructor of Neonatology at Lucile Packard Children's Hospital, and as a practitioner in both the Teen and Eating Disorder Clinics at the hospital. Dr. Karnopp is passionate about pediatrics and in addition has enriched her interest and training in Sport and Adolescent medicine.
Dr. Karnopp is proud to be a former Mt. View High School Cougar. She received her BS Degree from the University of Utah, her MD from Oregon Health Sciences University and completed her pediatric residency at Stanford University.
She grew up ski racing with Mt. Bachelor Sports Education Foundation and loves being back on the mountain. She also enjoys hiking, camping, biking and traveling with her husband and children.
Board Certified Pediatrician
Mt. View HS (Go Cougars!)
University of Utah
Oregon Health and Science University Medical School
Stanford University Pediatric Residency
"I am so excited to return to Central Oregon! So much has changed since I was a kid but it is still beautiful and a wonderful place for us to raise our daughter."

©2018 Central Oregon Pediatric Associates | COPA is the largest provider of health care for infants and children in Central Oregon.
Open 365 days to serve our community with three locations, expanded hours and 24/7 Nurse Advice.