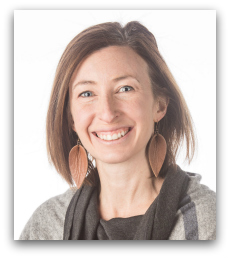 Dr. Mary Rogers MD, FAAP
Board Certified Pediatrician
Dr. Mary Rogers is excited to be part of the COPA team. She believes that it truly does "take a village to raise a child" and loves to be part of that journey with families. Along with the relationship that develops over years with a family, it is the diversity of pediatrics that also attracted her to this specialty.
She calls Central Oregon home, and practiced in Bend for three years in outpatient and hospital pediatrics prior to joining COPA. She enjoys all aspects of what pediatrics offers, from well child checkups to adolescent medicine. She loves the variety of her specialty, including chronic pediatric illnesses, mental and physical health and wellbeing.
While at Creighton Dr. Rogers was a co-founder and Medical Director of the Magis Clinic, a free medical clinic located in Omaha, Nebraska. She has spent time volunteering in Kenya, India, Romania and throughout Central America.
When not being a kid-doctor these days, you might find her training for a race or on a long backpacking trip with her husband and daughter.
Board Certified Pediatrician
Creighton University School of Medicine
Oregon Health and Science University – Residency
©2018 Central Oregon Pediatric Associates | COPA is the largest provider of health care for infants and children in Central Oregon.
Open 365 days to serve our community with three locations, expanded hours and 24/7 Nurse Advice.