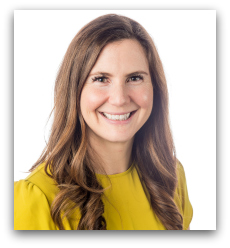 Dr. Logan Clausen MD, FAAP
Board Certified Pediatrician
Dr. Clausen chose pediatrics for the unique medical challenges that come with caring for children. She enjoys the constant variety in communicating with each child to uncover their individual emotional and physical well being. "I truly enjoy forming positive relationships with my patients and seeing the amazing process of development that is special to each child", says Dr. Clausen.
Dr. Clausen received her undergraduate degree in Spanish Language and Literature from University of Colorado at Boulder. She attended medical school at Oregon Health & Science University in Portland, and completed her residency at the University of Utah in Salt Lake City. She is fluent in Spanish and embraces every opportunity she has to use it, especially with patients and their families.
Dr. Clausen's husband, Matt Clausen MD, is a St. Charles family practice physician. The Clausens and their two children spend their free time in the Oregon outdoors, telemark skiing, biking, running, hiking, and camping.
Board Certified Pediatrician
University of Boulder, Colorado
Oregon Health and Science University Medical School
University of Utah – Residency
St. Charles Health System On-Call Pediatric Residency
©2018 Central Oregon Pediatric Associates | COPA is the largest provider of health care for infants and children in Central Oregon.
Open 365 days to serve our community with three locations, expanded hours and 24/7 Nurse Advice.