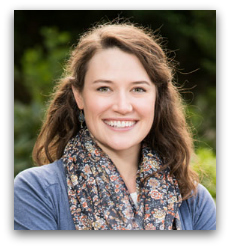 Julie Ansbaugh, MD, FAAP
Board Certified Pediatrician
Dr. Ansbaugh is humbled and privileged to witness children's growth and development and support families through that journey in the field of pediatrics. She is enthusiastic about developmentally appropriate care at all ages and is particularly engaged in cooperative care with patients and families through thoughtful communication and long-term relationships.
Growing up in northern Utah, she feels most at home in the high-mountain desert that Bend also boasts. She completed her undergraduate degree at University of Utah studying Spanish, including a year living and studying abroad in Spain and volunteering as a Spanish interpreter at a free medical clinic in Salt Lake City. She met her husband in medical school at the University of Colorado and went on to complete her pediatric residency at the University of Minnesota in Minneapolis. She has participated in peer mentorship and wellness committees all along the way and is committed to fostering nurturing environments across all spheres, personal, professional, and patient-centered. Opportunities to include her Spanish language skills in the care of children is especially invigorating for her.
Playing outdoors in any capacity brings a smile to Dr. Julie's face, especially when spent with her husband and their families. Their time in Minnesota fostered a love of Nordic skiing which continues on the wonderful trails here in Central Oregon. Triathlons keep them active in the warmer weather and are fueled by any baked goods that come within reach. They feel fortunate to be a part of the COPA family and the wonderfully engaged community of Central Oregon.
©2018 Central Oregon Pediatric Associates | COPA is the largest provider of health care for infants and children in Central Oregon.
Open 365 days to serve our community with three locations, expanded hours and 24/7 Nurse Advice.