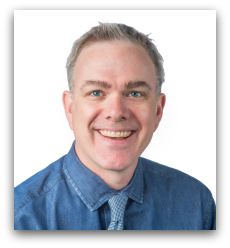 Dr. John Peoples MD, FAAP
Board Certified Pediatrician
Dr. Peoples loves working with children, and believes strongly in the whole child approach at COPA – not only supporting a child¹s medical needs but also stringently advocating for healthy emotional and intellectual development. He works very closely with families to shape the plan of care for their children.
Additionally, Dr. Peoples has been an ardent advocate of health care access for all children, leading health and developmental outreach programs for over 15 years. At the end of the day, Dr. Peoples, with his wife, son and crazy dog, pursues a love of the outdoors and music, playing the saxophone in his free time.
Board Certified Pediatrician
Speaks Fluent Spanish – Yo Hablo Espanol
On-Call St Charles Health System Pediatrician
Pediatric Chief Residency/ Residency: Lucile Packard Children's Hospital at Stanford
Weil Cornell Medical College, New York
"I really felt my concerns were heard and together we put in place a realistic plan to help my son… with outstanding results! Thank you"
©2018 Central Oregon Pediatric Associates | COPA is the largest provider of health care for infants and children in Central Oregon.
Open 365 days to serve our community with three locations, expanded hours and 24/7 Nurse Advice.