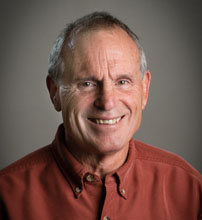 Dr. John Chunn MD, FAAP
Board Certified Pediatrician
Dr. Chunn is one of the longest tenured physicians at COPA, joining Dr. Mary Brown more than three decades ago. He continues to consult with COPA physicians on complex cases and is on call as needed, however, he is no longer at the clinic full time nor is he taking new patients.
The focus of Dr. Chunn's career as a pediatrician was to help parents raise their kids effectively while supporting a lifetime of good health. For many years, Dr. Chunn was the region's leading infectious disease specialist. In addition, he served as a renowned NICU (neonatal intensive care unit) specialist and is a former Chief of Pediatrics at St. Charles Health System.
His medical expertise and commitment to the health of all children remains a guiding influence at COPA among physicians there today.
Outside of his practice at COPA, Dr. Chunn — a father of seven — is an "extreme" outdoor enthusiast and a bit of an adrenaline junkie. He enjoys all types of skiing plus bicycling, running, weight lifting, mountain climbing and playing rugby.
Board Certified Pediatrician
Medical School/Pediatric Residency at University of Washington (Seattle)
Infectious Disease Fellowship at Providence/OHSU (Portland)
Infectious Disease Consultant for Children and Adults
"Dr. Chunn was able to diagnose what no one else could figure out. Our sincere appreciation and respect."
©2018 Central Oregon Pediatric Associates | COPA is the largest provider of health care for infants and children in Central Oregon.
Open 365 days to serve our community with three locations, expanded hours and 24/7 Nurse Advice.