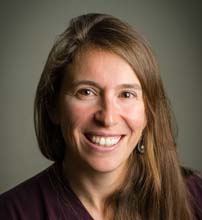 Dr. Jennifer Lachman MD, FAAP
Board Certified Pediatrician
Dr. Lachman is known for both her patience and her approachability. Dr. Lachman has long been fascinated by how a child grows and develops, and, in fact became a pediatrician because she considers this one of the most incredible things in the World.  Her daily goals are to foster the well-being of children and to help families in navigating the many challenges that they face in raising a child in today's world. Relationships with patients and their families are at the center of her practice.
With three young children at home, Dr. Lachman's own family keeps her busy whenever she is not at work. In between it all, she still manages to fit in time to enjoy all that this beautiful outdoor area has to offer, with her favorite activities including jogging, biking, skiing and camping.
Board Certified Pediatrician
St. Charles Health System on-call Pediatrician
Clinical Assistant Professor of Pediatrics, Western University of Health Science
University of New Mexico (Residency)
Sackler School of Medicine
Brown University
"Having Dr. Lachman as our pediatrician for our twins was the only thing that got us through the first year. We were so overwhelmed and she calmed our nerves, helped us when we needed it, and celebrated with us when we got them on the same schedule!"
©2018 Central Oregon Pediatric Associates | COPA is the largest provider of health care for infants and children in Central Oregon.
Open 365 days to serve our community with three locations, expanded hours and 24/7 Nurse Advice.