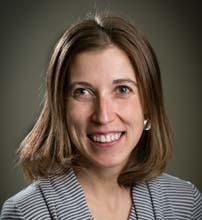 Hailey Garside RN, MSN, CPNP
Certified Pediatric Nurse Practitioner
Hailey Garside, Pediatric Nurse Practitioner (PNP), came to COPA from the Willamette Falls Pediatric Group in 2013. She previously spent many years in Bend's medical community working as a Spanish health interpreter for St. Charles and as a nurse for Volunteers in Medicine.
The addition of Hailey as a PNP allowed COPA to better serve children when a family requires assistance with English. We've since grown to many providers fluent in Spanish.
Hailey received her undergraduate honors degree in Kinesiology and Applied Physiology, and Spanish Literature from the University of Colorado, followed by graduation from the University of Washington, School of Nursing with a Masters of Nursing in the Pediatric Nurse Practitioner Program. After undergraduate school, Garside was a leader among public health volunteers with the United States Peace Corps in Ecuador.
After many years, Central Oregon is now home to Hailey and she's put down deep roots with her husband and child.
Certified Pediatric Nurse Practitioner
University of Washington School of Nursing Masters of Nursing and Pediatric Nurse Practitioner
©2018 Central Oregon Pediatric Associates | COPA is the largest provider of health care for infants and children in Central Oregon.
Open 365 days to serve our community with three locations, expanded hours and 24/7 Nurse Advice.