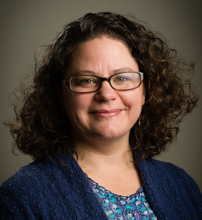 Dr. Erin Garza MD, FAAP
Board Certified Pediatrician
Dr. Garza believes it is truly hard to have a bad day while working as a pediatrician at Central Oregon Pediatric Associates (COPA). "Certainly there are sad times, but the daily smiles, laughter and stories make each day special," she says.
Dr. Garza has trained and worked at both large metropolitan hospitals and in small rural communities. This experience gives her perspective on both the latest medical technology and ground-breaking treatments as well as time-tested home methods that have aided patients and their families for eons.
Dr. Garza, who is currently raising her own family, experiences with her children what many families who come to COPA are also experiencing. She works at the clinic just three days a week, but stays busy home-schooling her three children.
Board Certified Pediatrician
University of Washington – Seattle Children's Hospital
University of California – Berkeley
Michigan State College of Human Medicine
"We recommend Dr. Garza to all my friends!  She has a great rapport with the kids and spends time answering my questions and gives me advice on everything from potty-training to nail-biting"
©2018 Central Oregon Pediatric Associates | COPA is the largest provider of health care for infants and children in Central Oregon.
Open 365 days to serve our community with three locations, expanded hours and 24/7 Nurse Advice.