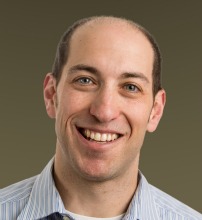 Dr. Jeff Meyrowitz MD, FAAP
Board Certified Pediatrician
Dr. Jeff Meyrowitz, better known as Dr. Jeff to his young patients, is proud to be a part of the COPA team. He believes that to promote a healthy lifestyle in children, it is important to balance both the physical and mental needs of a child. It's about caring for their whole body; emotional development, educational progress and self-esteem go hand-in-hand with their physical and nutritional needs.
That's why, in addition to his commitments as a pediatrician, Dr. Jeff can often be found volunteering his time and skills in the community to promote child health and educate parents on the different resources and therapies available for their children.
Born and raised in Michigan, Dr. Jeff earned his medical degree at Michigan State University, College of Human Medicine. In 2010, he made his way to Oregon for his residency at Doernbecher Children's Hospital at OHSU. While in training, he took special interest in research pertaining to blood and bone disorders. He also organized several health fairs for preschoolers, provided care for uninsured and low-income children, and aided parents of developmentally challenged children.
When he's not at COPA caring for the children of Central Oregon, you can find Dr. Jeff snowboarding at Mt. Bachelor, cross-country skiing in the Cascade foothills, competing in triathlons or hiking in the High Desert. His wife and son often join him on his adventures in the outdoors.
Board Certified Pediatrician
Residency at Doernbecher Children's Hospital (OHSU) in Portland
Certified Provider Pediatric Advanced Life Support
Certified Provider Neonatal Resuscitation Program
Michigan State University, College of Human Medicine
We've seen Dr Meyrowitz since our son was born. He is sooo great with kids. He takes the time to get to know us and how everything is going. We've had nothing but great experiences & great care with COPA. So thankful for the care and doctors there.
©2018 Central Oregon Pediatric Associates | COPA is the largest provider of health care for infants and children in Central Oregon.
Open 365 days to serve our community with three locations, expanded hours and 24/7 Nurse Advice.