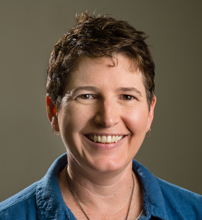 Dr. Dana Perryman MD, FAAP
Board Certified Pediatrician
Prior to joining COPA in September 2011, Dr. Perryman spent 16 years with Samaritan Health Services' Mid-Valley Children's Clinic in Albany, OR. She attended University of Florida Medical School and completed her pediatric internship and residency at University of Arizona. She speaks fluent medical Spanish.
Dr. Perryman enjoys connecting with children and their parents, teaching them about health and explaining illness in terms that are easy to understand. As a parent of five children, she has a good sense of what families are going through as they negotiate raising children. She is committed to keeping her appointment schedule on time while making sure questions and concerns are addressed completely. Away from the office, she spends time attending her children's sports activities and music lessons, going on hikes and is a novice snowboarder and cross country skier.
Board Certified Pediatrician
University of Florida Medical School
University of Arizona – Residency
St. Charles Health System On-Call Pediatrician
©2018 Central Oregon Pediatric Associates | COPA is the largest provider of health care for infants and children in Central Oregon.
Open 365 days to serve our community with three locations, expanded hours and 24/7 Nurse Advice.