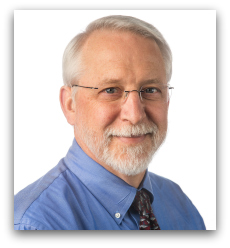 Dr. Dale Svendsen MD, FAAP
Board Certified Pediatrician
Dr. Svendsen is committed to helping Central Oregon's families raise children that are healthy, happy, assured individuals. He has been a key figure in coordinating Pediatric Oncology care in Central Oregon, working closely with Children's Hospitals in Portland and St. Charles Cancer Care Center to take care of our community's children with cancer.
Dr. Svendsen is a strong advocate of preventive medicine to keep kids safe, such as car seats and immunizations. Dr. Svendsen understands that clear communication is vital, and strives to explain diagnoses and treatment plans in a meticulous, step-by-step process. Prior to becoming a part of the Central Oregon Pediatric Associates team, he practiced in Alaska.
When not caring for kids, Dr. Svendsen can be found fly-fishing in our many rivers or in his kitchen cooking. Among his favorites is preparing international cuisine and he is always interested in new foodie adventures
Board Certified Pediatrician
Oregon Health Sciences University Medical School
University of Utah Residency
Clinical Assistant Professor, Western University of Health Sciences
St. Charles Health System on-call pediatrician
"When my daughter got something stuck in her nose, Dr. Svendsen was able to calm her down, remove the piece of foam toy, and let her take it home in a ziplock bag! He was the hero of the day!"
©2018 Central Oregon Pediatric Associates | COPA is the largest provider of health care for infants and children in Central Oregon.
Open 365 days to serve our community with three locations, expanded hours and 24/7 Nurse Advice.