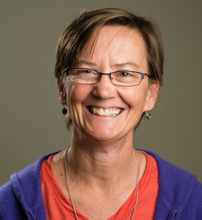 Dr. Caroline Gutmann MD, FAAP
Board Certified Pediatrician
Dr. Gutmann is known for maintaining positive relationships with her patients and their families. Providing easy-to-comprehend explanations, developing good rapport with children and careful listening are her goals during a patient visit.
Dr. Gutmann is mother to son Reed, who "makes me laugh everyday." She is also passionate about traveling, skiing, biking, backpacking, and running with her dog.
Board Certified Pediatrician
St. Charles Health System on-call Pediatrician
University of California Davis – Residency
University of Vermont College of Medicine
"We love Dr. Gutmann!  As new parents we never feel like we're asking dumb questions and she doesn't make us feel rushed.  We look forward to each visit because we learn so much about being good parents."
©2018 Central Oregon Pediatric Associates | COPA is the largest provider of health care for infants and children in Central Oregon.
Open 365 days to serve our community with three locations, expanded hours and 24/7 Nurse Advice.