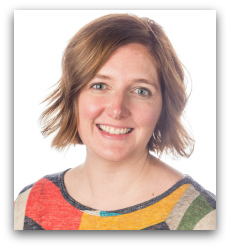 Carissa Honeycutt MS, PA-C
Physician Assistant
Before arriving at COPA in 2010, Carissa Honeycutt grew up in Asheville, North Carolina and made her way to the west coast for training as a Certified Physician Assistant (PA-C). While pursuing her dream career as a PA-C, Carissa was able to travel extensively and serve a variety of communities all over Oregon and the rest of the world, including Hawaii. These experiences have given her a unique, multi-cultural perspective to pediatrics, which she brings to her interactions with patients and families at COPA.
Carissa is well-versed in medical Spanish and was fortunate to have Spanish immersion in Costa Rica and Ecuador. One of the highlights of her training in Ecuador (which sparked her love for pediatrics) was her work in the Public Heath System.
She says she has the best role models through her COPA family and looks forward to continuing the COPA legacy in Central Oregon. For those single parents who need support, new parents who need a break, or experienced parents needing a helping hand, Carissa wants to be part of your support system and ensure that your child is getting the absolute best to be healthy.
Carissa has a husband and son and loves the lifestyle in Central Oregon. Besides traveling the world, hiking and photography are among Carissa's favorite activities.
"We visited on a Saturday when my daughter had an ear infection.  She was curious about why it hurt and Carissa took the time to get out the ear diagram and explain it to her.  Wow!  We are always impressed with COPA.  Thanks for going the extra mile!"
©2018 Central Oregon Pediatric Associates | COPA is the largest provider of health care for infants and children in Central Oregon.
Open 365 days to serve our community with three locations, expanded hours and 24/7 Nurse Advice.