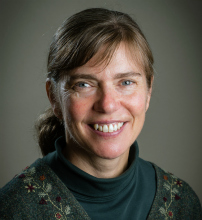 Dr. Brenda Hedges MD, FAAP
Board Certified Pediatrician
In her practice at Central Oregon Pediatric Associates, Dr. Hedges emphasizes preventive measures for keeping kids healthy such as healthy eating, staying active and practicing good safety at home. Dr. Hedges also enjoys teaching kids about how their body works, what's going on when they are sick and what steps they can take to feel better. Dr. Hedges is one of several COPA pediatricians who work on-call at the hospital.
Playing with her own two children is Dr. Hedges' favorite activity. She also enjoys outdoor activities such as bicycling, hiking, cross-country skiing and camping.
Board Certified Pediatrician
Chief of Pediatrics at St. Charles Health System in Bend
Clinical Assistant Professor of Pediatrics, Western University of Health Sciences
St. Charles Health System on-call pediatrician
"As a mother herself Dr. Hedges is able to relate to my worries and give me the confidence I need to be the best mother I can be."
©2018 Central Oregon Pediatric Associates | COPA is the largest provider of health care for infants and children in Central Oregon.
Open 365 days to serve our community with three locations, expanded hours and 24/7 Nurse Advice.