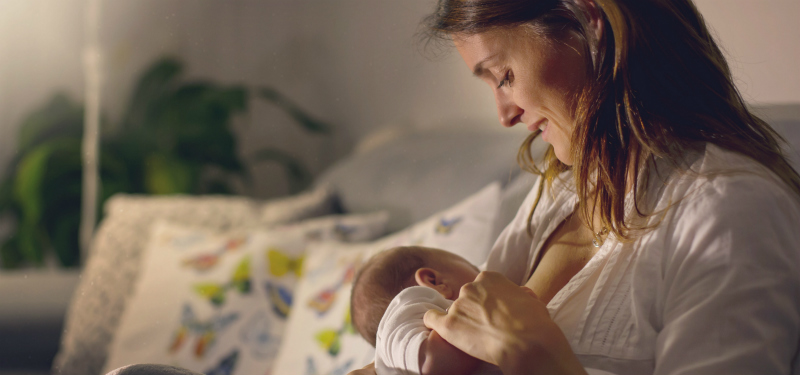 COPA Offers Lactation Support for Breastfeeding Moms
Breastfeeding is the best start for you and your baby. But, it's also common to have questions, concerns or problems with breastfeeding. If you feel a bit overwhelmed and need some help, you don't have to do this alone.
COPA's Certified Lactation Consultant, Brooke Borgognoni, IBCLC, is available to help you feel comfortable and successful feeding your newborn. She visits with you, listens to your concerns, evaluates you and your baby, and shows you what to do.
WHEN SHOULD YOU SEE A LACTATION CONSULTANT
Feel free to contact our Lactation Consultant if you're experiencing any of these problems.
o You and/or your baby are having a hard time with breastfeeding.
o Your breasts or nipples hurt, you have an infection.
o Your baby is not gaining weight very well.
o You are worried about how your baby acts during or after feeding.
o You are worried that you might have too much or too little milk.
o Your baby is refusing the breast, or refusing the bottle with breast milk.
o Your doctor or your baby's doctor sends you for help.
WHAT YOU MAY EXPECT DURING YOUR VISIT
At your appointment, your Lactation Consultant will evaluate you and baby to help find solutions to the problems. She may use any of these tools to assist you:
o Watch your baby breastfeed and offer help with positioning and technique, if needed.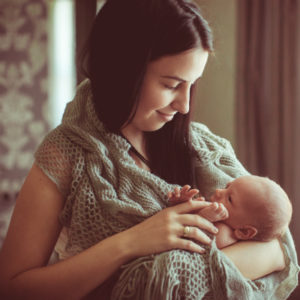 o Show you how to tell when your baby is latched and feeding well.
o Put a finger in your baby's mouth to check your baby's suck and mouth structures.
o Weigh your baby before and after breastfeeding.
o Help you with breast pumping.
o Offer written instructions and support numbers to call when you need help.
Prepare for Your Consultation
Dress comfortably and come as you are – pajamas and all, If you have questions about your bottles, nipple shields or pump please bring them in. Our lactation room has nursing pillows available for use. Bring your feeding or diaper diary if you have it. Mostly, just be yourself and let us help you and your baby.
To schedule your lactation support appointment, call 541-383-6313. Lactation appointments are at COPA's Northwest Crossing Location and about 60 minutes long.
---
Brooke Borgognoni, IBCLC
Board Certified Lactation Consultant
CREDENTIALS
International Board Certified Lactation Consultant (IBCLC)
Registered Lactation Consultant
University of California – San Diego
Portland Community College
Brooke is a lactation consultant with what she describes as an incredibly fulfilling career. She has been fortunate enough to work with families in the hospital, home visits, and Central Oregon's largest and most referred to pediatric practice. Brooke is known for helping mothers create a plan to achieve their breastfeeding goals (which looks different for every family!). She enjoys providing lactation care from pregnancy through weaning.
Brooke grew up in Southern Oregon and moved from the Willamette Valley to Bend in 2014. She is incredibly grateful to live and work in this lively community and believe it or not – she misses the rain! With two children at home she enjoys the Northwest's finest coffee, family trips, hiking, and exploring new corners of Oregon.
COPA offers pediatricians in Bend and Redmond, Oregon
©2018 Central Oregon Pediatric Associates | COPA is a 5-Star medical home and the region's largest provider of pediatric health care for children, from newborn through high school.
Open 7 days a week to serve our community with four locations, extended hours and 24/7 Nurse Advice.
WEBSITE PRIVACY STATEMENT: When you visit this site, "website cookies" are used to store small amounts of meta data that will make your web browsing experience more efficient for you.This information is collected by COPA for website statistical analysis only. The cookie does not contain personal details. Depending on the browser that you use, you can set your preferences to block/refuse cookies, and/or notify you before they are placed. Information that you've opted to send COPA through the Contact  Message Form is private to COPA only and is used for the purpose of communication and administration within the medical practice to serve patients.