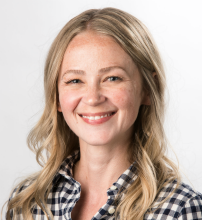 Dr. Marla Kosydar MD, FAAP
Board Certified Pediatrician
Dr. Kosydar has a passion for children's healthcare and feels it's rewarding to meet parents where they are on their journey toward good health for the whole family. She prefers an educational style of communication, so parents and children understand how they can focus on disease prevention and supporting a lifetime of whole health.
Since 2012, Dr. Kosydar has practiced as a pediatrician in a both California and Seattle, moving to Bend in 2015. She joined COPA to serve children and their families in a 5 Star medical home environment in the most respected and trusted pediatric group in the region.
Before finalizing her medical degree, Dr. Kosydar spent many years volunteering in both supportive and medical roles in hospitals in the U.S. and abroad. This taught her a compassion and empathy for people from all walks of life who have barriers and unique struggles as a disadvantaged population.
She and her husband truly love the outdoors and urban scene of Central Oregon and they're active in the local community.
Board Certified Pediatrician
University of Washington – Pediatric Residency
Oregon Health and Science University – Medical Doctorate
©2018 Central Oregon Pediatric Associates | COPA is the largest provider of health care for infants and children in Central Oregon.
Open 365 days to serve our community with three locations, expanded hours and 24/7 Nurse Advice.