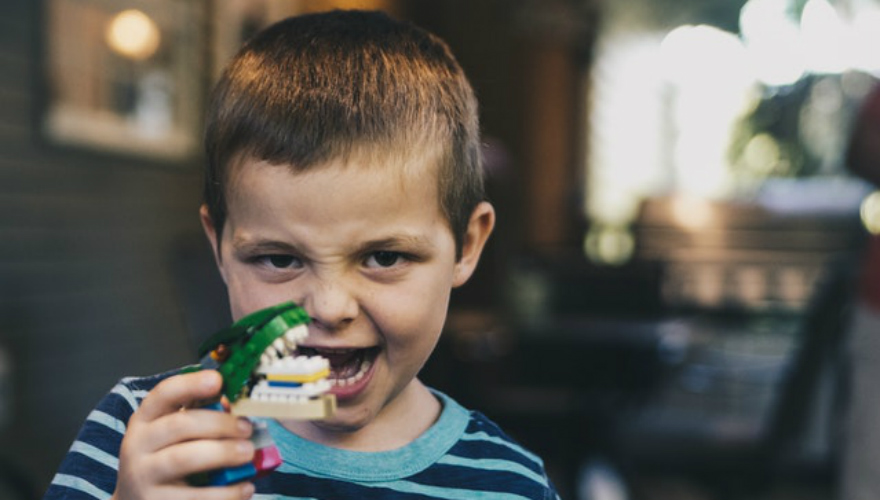 Pediatric Dental Hygiene Should Start Early
By Lucy Wydham
Teach Kids From an Early Age to Take Care of their Teeth
Taking care of our teeth isn't a skill that comes naturally to most. That means it's up to us as parents to introduce our children to habits that will encourage lifelong dental hygiene. Children may not be particularly eager to spend time brushing their teeth now, but you can be sure that they'll appreciate their dental health in twenty years or so. There are a couple of things that parents can do to help children pick up healthy brushing habits.
Go Over the Basics
For the first couple years of a child's life, parents are typically the ones brushing the child's teeth. During this time, it's crucial to stress the hows and mostly the whys of brushing to a child, including the importance of maintaining a twice-daily routine. Children can be taught the proper way to hold a toothbrush and how to scrub each tooth carefully using short, round strokes for at least two minutes in total. Kids should also gently brush their tongue and the roof of their mouth.
Show and Tell
There are few better ways to teach a kid new habits than to set a good example and for parents to demonstrate the skills. Help a child to establish a routine by brushing your teeth alongside them each day and showing them proper technique. If you aren't able to brush your teeth at the same time as your child for any reason, it's a good idea to make sure that they are aware when you do brush. Make a point to let them see you brushing twice each day to impress the fact that dental hygiene isn't a chore, but a responsibility.
Don't Forget Flossing
Many parents gloss over the finer points of flossing, in part because many may not floss regularly themselves. There's no better time to add flossing to your brushing routine than when teaching a child how to care for their own teeth properly. Start showing children how to floss as soon as their teeth are too close together to fit brush bristles in between them.
Make Things Fun
As a child, brushing teeth each day can be a bore. There are countless ways that parents can make it more of an event, adding a fun twist to morning and nighttime dental hygiene rituals:
Let kids pick out their own toothbrush and toothpaste
Use music to time the brushing sessions
Reward good brushing efforts with small tokens such as stickers
Get the whole family involved
It's important that parents teach their children how to brush and floss well at a young age so that they can grow healthy, strong teeth as they develop. With a little bit of encouragement, you can make sure that your kids practice good dental habits well into adulthood.
Voted Best, Most Recommended Pediatricians in Bend and Redmond, Oregon
©2018 Central Oregon Pediatric Associates | COPA is a 5-Star medical home for kids and the region's largest provider of pediatric health care for children, serving newborns through high school.
Open 7 days a week with four locations in Bend and Redmond, extended hours and 24/7 Nurse Advice.