COPA Hosts Fall '18 Puberty Classes for Pre-Teens
One Class for Boys and One for Girls
It's time to get past awkward and join with your pre-teen to talk about puberty!
SUNDAY, September 30, 2018
Recommended for ages 10-12 with a parent or trusted adult.
Great Conversations Puberty Classes for girls and boys returns to Bend this Fall in a one-day-only format, with acclaimed speakers Julie Metzger, RN, MN and Robert Lehman, MD. The one-day-only classes (one for boys and one for girls) are set for Sunday, September 30 at the comfortable Riverhouse Convention Center in Bend. Each class is in a separate room.
COPA brings this popular event to the community for a sixth year, which helps families talk about growing up. Teens learn to be comfortable with the natural changes in their lives, and discussions with parents about puberty. Open up a healthy conversation with your pre-teen during this one-day program, discussing important topics you may have been reluctant to talk about.
CLASS FACILITATORS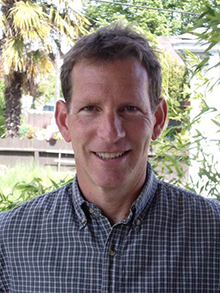 Julie Metzger, RN, MN                        Dr. Robert Lehman
Julie and Dr. Lehman bring a lifetime of teaching and experience, as founders of Great Conversations, to Bend as they lead the classes for pre-teens and their parents.
WHAT TYPES OF QUESTIONS DO MY KIDS HAVE ABOUT PUBERTY?
Registration is now open but classes fill up fast, so sign up today to reserve your spot!
LOCATION: Riverhouse Convention Center in Bend
DATE: Sunday, September 30, 2018 at 1 pm to 5:30 pm
PROVIDED: Comfortable setting includes beverages and snacks
INCLUDED: Each student receives the book "Will Puberty Last My Whole Life?"
COST: $65 per student with adult; $45 for each sibling with same adult
COPA offers pediatricians in Bend and Redmond, Oregon
©2018 Central Oregon Pediatric Associates | COPA is a 5-Star medical home and the region's largest provider of pediatric health care for children, from newborn through high school.
Open 7 days a week to serve our community with four locations, extended hours and 24/7 Nurse Advice.
WEBSITE PRIVACY STATEMENT: When you visit this site, "website cookies" are used to store small amounts of meta data that will make your web browsing experience more efficient for you.This information is collected by COPA for website statistical analysis only. The cookie does not contain personal details. Depending on the browser that you use, you can set your preferences to block/refuse cookies, and/or notify you before they are placed. Information that you've opted to send COPA through the Contact  Message Form is private to COPA only and is used for the purpose of communication and administration within the medical practice to serve patients.