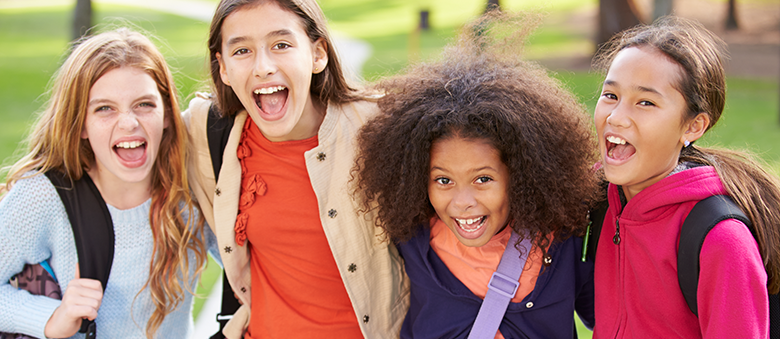 COPA Hosts Fall '19 Puberty Class for Pre-teen Girls
Girls Class | 1 – 5:30 pm Sunday, October 13
Get past awkward and join with your pre-teen and others to talk about puberty!
Recommended for girls age 10-12 with a parent or trusted adult.
Great Conversations Puberty Classes for Girls returns this FALL in a one-day-only format, with acclaimed speaker Julie Metzger, RN, MN.
The one-day-only class for girls will be held Sunday, October 13th at the comfortable Riverhouse Convention Center in Bend.  (COPA will host classes for both girls and boys in Spring 2020)
COPA brings this popular event to the community for a seventh year. Teens learn to be comfortable with the natural changes in their lives, both physically and behaviorally, and the class fosters healthy discussions with parents about puberty. Open up a healthy conversation with your pre-teen, discussing important topics you may have been reluctant to talk about.
CLASS FACILITATORS
Julie Metzger, RN, MN offers a lifetime of teaching and experience. She is a founder of Great Conversations in Seattle, WA, and adept at facilitating fun but informative conversations for everyone in the room.  
Julie is an inclusive teacher ensuring that all are welcome, and the issues of sexuality and change that are experienced by all children during puberty are embraced and understood.                
WHAT TYPES OF QUESTIONS DO MY KIDS HAVE ABOUT PUBERTY?
Registration is now open but classes fill up fast, so sign up today to reserve your spot!
LOCATION: Riverhouse Convention Center in Bend, OR – 3075 N. Business 97 [on the corner of Mt Washington Dr. and 3rd St.]
DATE: Sunday, October 13 2019 at 1 pm to 5:30 pm
PROVIDED: Comfortable setting includes beverages and snacks
INCLUDED: Each student receives the book "Will Puberty Last My Whole Life?"
COST: $65 per student with adult; $45 for each sibling with same adult
Voted Best, Most Recommended Pediatricians in Bend and Redmond, Oregon
©2018 Central Oregon Pediatric Associates | COPA is a 5-Star medical home for kids and the region's largest provider of pediatric health care for children, serving newborns through high school.
Open 7 days a week with four locations in Bend and Redmond, extended hours and 24/7 Nurse Advice.